Peterborough, New Hampshire is such a classic and scenic New England village that it was actually the inspiration for Thornton Wilder's play "Our Town." Known as one of the most vibrant dining and shopping hubs in the Monadnock Region, Peterborough is also home to the oldest state park in New Hampshire and an array of beautiful, public trails.
Not to mention this sweet town's calendar of events, which includes a Children and the Arts Festival each spring, outdoor concerts by the river, a late-summer Night Market, artist studio tours throughout foliage season, and a magical Lantern Festival each December. If you are lucky enough to be here in the summer, be sure to catch a performance at the renowned Peterborough Players, which produces high quality professional theater performances. Whether you come to explore, dine, celebrate, or all three, you won't be the first to fall for this creative corner of the region.
Peterborough, New Hampshire: An Ideal Spot for Foodies and Shoppers
Enjoy a day or weekend of shopping and dining in Peterborough's attractive, walkable Depot Square. Relax in cozy cafes and breweries, explore the casual and upscale dining choices, and stop into unique shops downtown and beyond.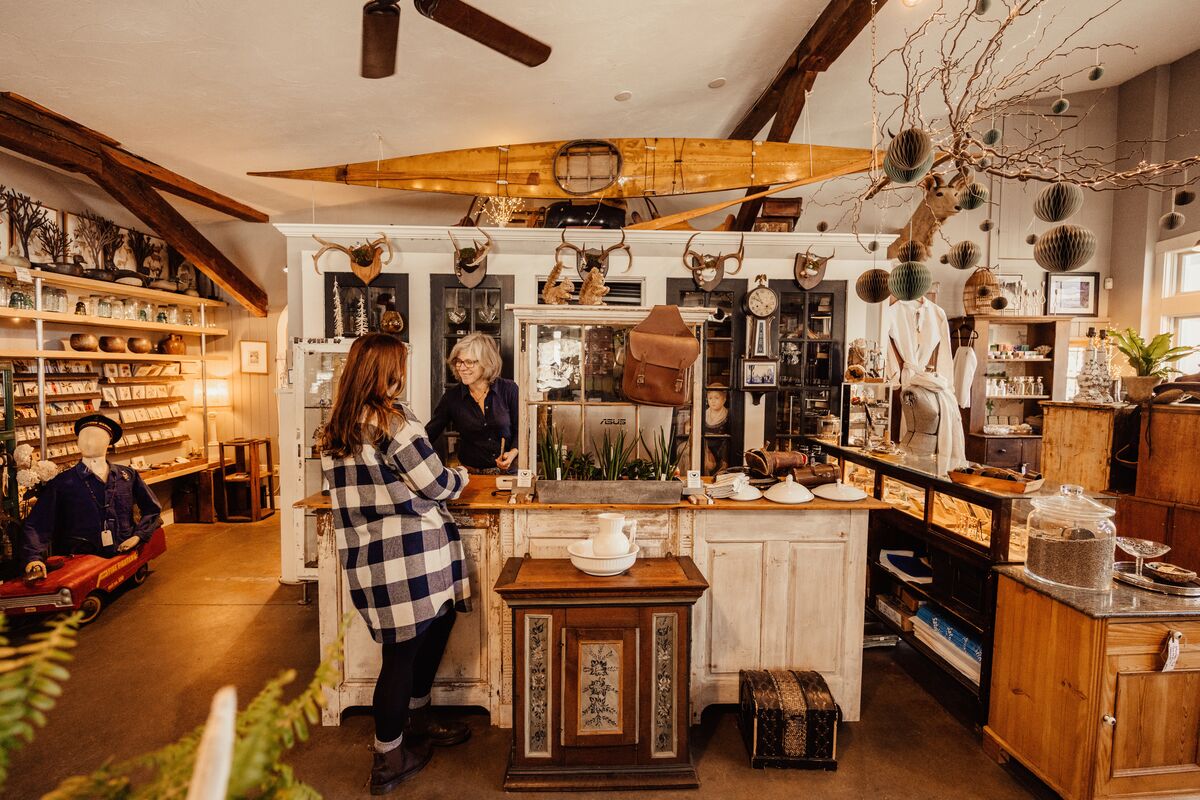 Along with art, vintage, and boutique browsing, get your fiber fix at Knitty Gritty Yarn Shop and then grab a snack at Aesop's Tables inside the Toadstool Bookshop. You'll also want to check out the latest exhibit at the Mariposa Museum and World Culture Center on Main Street.
While you're there, peek into Maggie's Market, a natural food store on one side and filled with bakeware, pottery and kitchen gadgetry on the other. Find more in-season foods, as well as local goods, at the Peterborough NH Farmers' Market on Elm Street.
Sample craft brews in the laid-back atmosphere of Post and Beam Brewing, along with dips, cheese plates, and soups all made in-house. Time your visit right and grab a pizza from the Blackfire Farm food truck. You're even also welcome to bring your own food!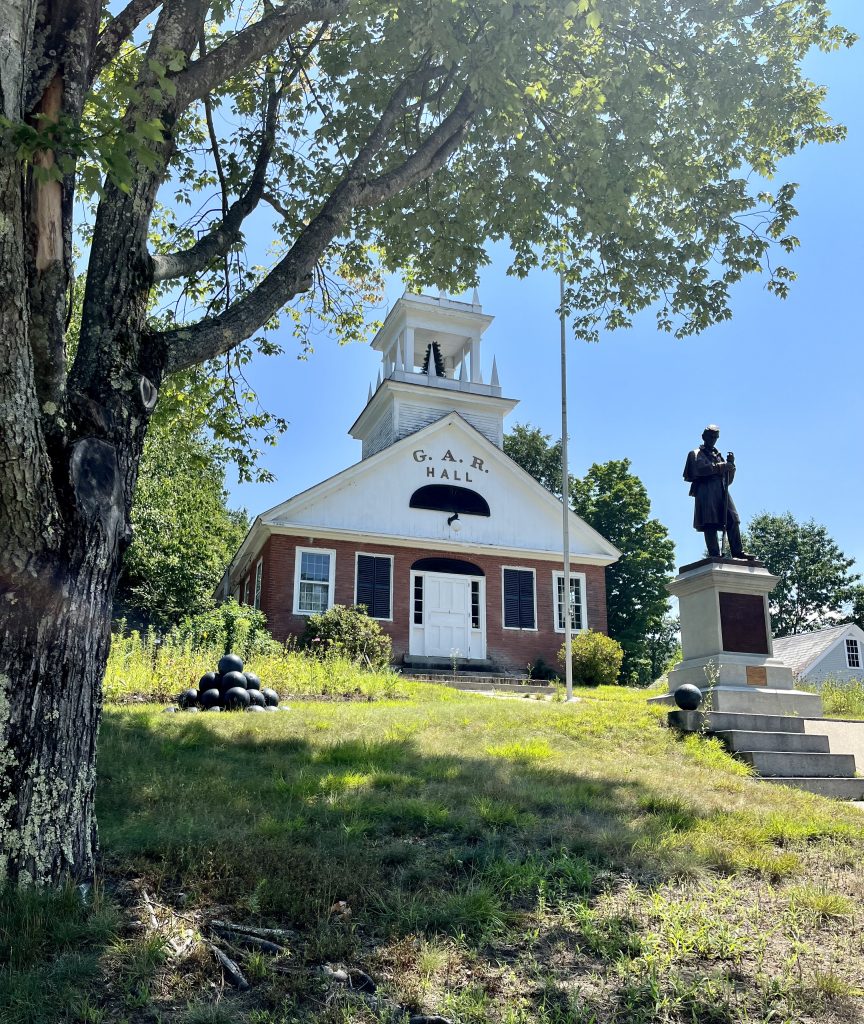 Find a good, traditional American plate at Brady's American Grill or bright and fresh Chinese and Japanese flavors at Kogetsu at the Boiler House (revel in a fantastic view of Noone Falls!). 
Don't leave town without checking out The Monadnock Center for History and Culture, which offers art exhibits, live performances, and events include hearth cooking, folk music, traditional dances, and more. Check their website for more information and to plan your trip.
Discover the Natural Beauty of Peterborough
With plenty of open spaces and public trails, there's no shortage of outdoor recreation for hikers and bikers of any experience level. And don't forget to explore Peterborough in the winter for some snowshoeing or cross-country skiing fun!
When you arrive, pay a visit to Eastern Mountain Sports for all the clothes, outerwear and gear you may need for your adventure. They're also a great resource for outdoor equipment rental at reasonable rates.
Nearby, it's a relatively short hike to the top of Pack Monadnock in Miller State Park, the oldest state park in New Hampshire, with remarkable payoffs, including views of both Boston and Mount Washington on clear days.
Enjoy a relaxing picnic by the lake, hike along the beautiful trails, or kayak on the calm water at Edward MacDowell Lake. Or brush up on your map-reading skills when you visit the pond and surrounding marshlands of Casalis State Forest.
For a moderate hike, check out the point-to-point Cranberry Meadow Pond Trail that connects downtown Peterborough to the summit of Pack Monadnock.
Kids will have an exciting time at the Adams Playground and Park on Union Street, where you'll find tennis, pickleball and basketball courts, a swimming pool, skate park, ball fields and more!
Or simply take a stroll through one of Peterbourough's beautifully designed and maintained parks.
The Best Lodging in Peterborough, New Hampshire
It's not uncommon for visitors to discover all there is to do and wish they had more time. So plan ahead and find a stay that's the perfect fit.
Maybe you'd love a luxurious getaway at the historic Cranberry Meadow Farm Inn. Every morning savor a fully catered breakfast and then explore the beautiful farm, gardens, and koi pond on site.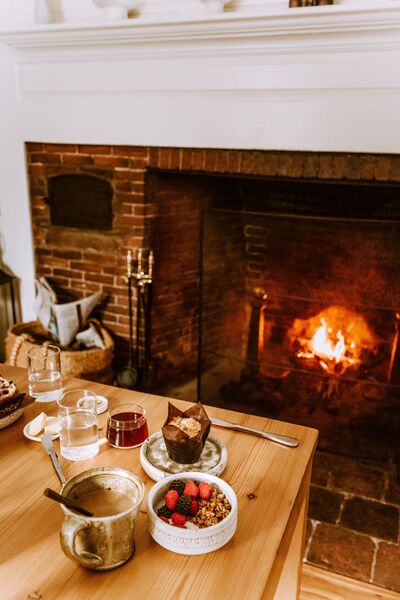 Or perhaps you're picturing a lazy day of relaxing alongside the Contoocook River and within walking distance of downtown. Riverhouse is an affordable option that includes continental breakfast.
Nearby, the historic Little River Bed and Breakfast can be found in a renovated farmhouse with updated accommodations and a delicious multi-course breakfast (which you can have served right in your room).
An interesting tidbit is that this B&B was once part of MacDowell, a renowned contemporary arts organization that has been providing support and residency opportunities for artists since the early 1900s.
Over the years, MacDowell artists have accumulated 9 Academy Awards, 18 Grammy Awards, 100 Pulitzer Prizes, and 33 National Book Awards (to name just a few of their accolades).
This quaint but highly cultural town is an excellent place to immerse yourself in all things local. If you're looking for a home away from home, Peterborough has some great short-term rental options. Stay in a renovated mill loft with exposed brick, original beams, a grand piano, and a gourmet kitchen.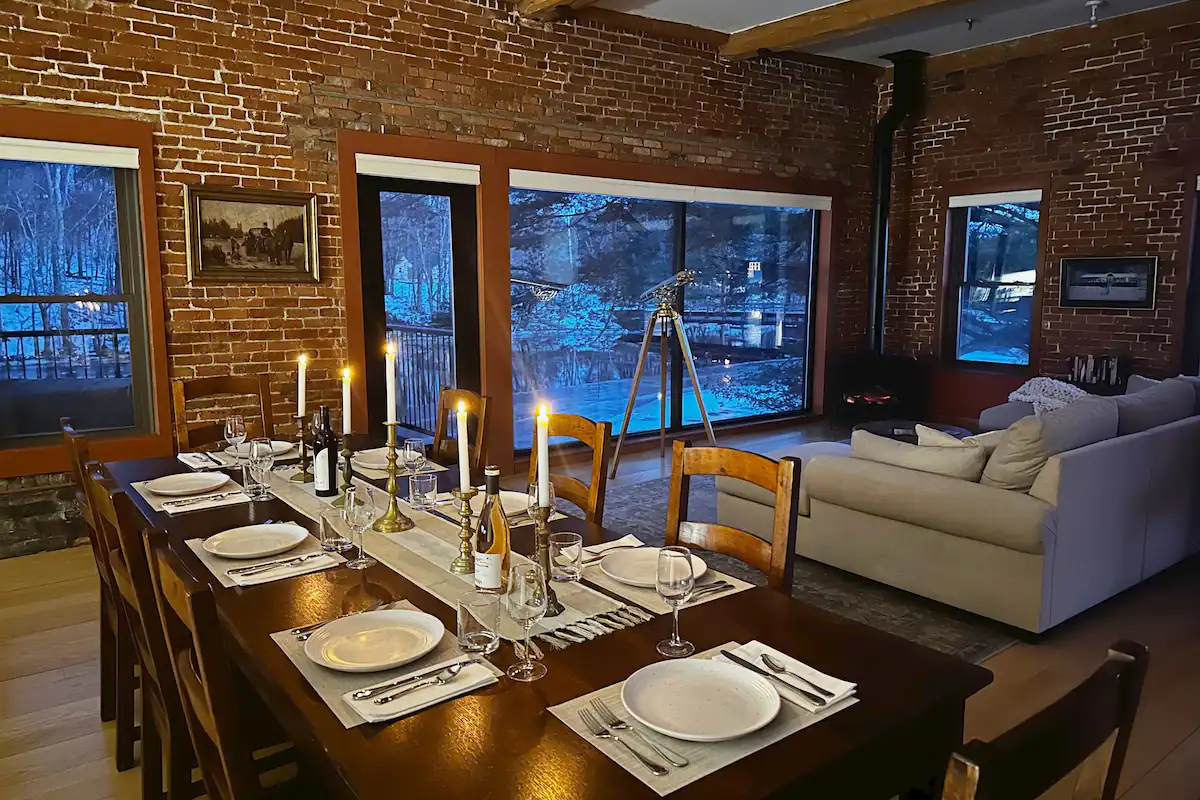 Looking for more space? Reserve the stunning Monadnock Lodge with six bedrooms that sleeps sixteen guests. It's surrounded by nature and offers breathtaking views of Mt. Monadnock.
These are just a handful of places to stay and things to do in Peterborough. You'll find even more ideas in our extensive guides for dining and shopping in the Monadnock Region.
Come experience the charm and vibrancy of Peterborough when you enjoy a day, weekend, or more of eclectic shopping, gorgeous nibbles and sips, and plenty of outdoor fun!
This post was written by the fabulous team at Owl & Pen.