Whether you spend the day on the water, hitting the trails, or searching for antiques, you're going to work up an appetite on your journey through the Monadnock Region. With deep roots in the local food movement, it's no wonder the region has so many amazing local dining options to fit any budget.
What sets apart the Monadnock Region's food scene is the intention and care these eateries put into their offerings. Food is prepped in-house with as many local ingredients as possible, including some even grown on site!
Visitors are often surprised to uncover such range and quality in culinary choices just two hours outside of Boston. It definitely takes more than a weekend to explore them all. So bring your favorite foodie friends and get started on your next Southern New Hampshire adventure!
North of Keene and the City Itself
Let's kick things off in the region's northwest, where you can experience lush farm country, idyllic town centers, and vibrant city culture within miles of each other. This part of the Granite State is home to multiple chocolateries featuring decadent, handcrafted delights.
While the mention of Burdick's will catch any chocolate lover's attention, this Walpole location has another draw—the attached Restaurant at Burdick's with lovely French-inspired offerings. Neighboring Chesterfield runs along the Connecticut River, and the village's Chesterfield Inn features elegant seasonal menus prepared with local ingredients.
Enjoy fresh, flavorful breakfast or lunch in the cozy atmosphere at Barn and Thistle in Westmoreland.
Just a short drive to Keene serves up an abundance of casual dining options sprinkled throughout the thriving downtown. Located off the head of the square, Machina Arts Kitchen & Art Bar's connection with local agriculture and the local art scene leads to creative farm-to-table meals often inspired by worldly cuisine.
At Kurama Omakase you have the choice of ordering Japanese cuisine from the menu or opting for omakase. With the latter, the chef surprises you with a meal made up on the spot based on the season, the quality of the ingredients, and their artistic vision, serving up a sense of surprise.
The Stage American Bistro spotlights flavors from around the United States, such as Nantucket Salad and dishes prepared with their signature spicy cajun sauce. Menu items like vegan pho are a nod to multicultural elements in modern American cuisine with tantalizing cocktails to match.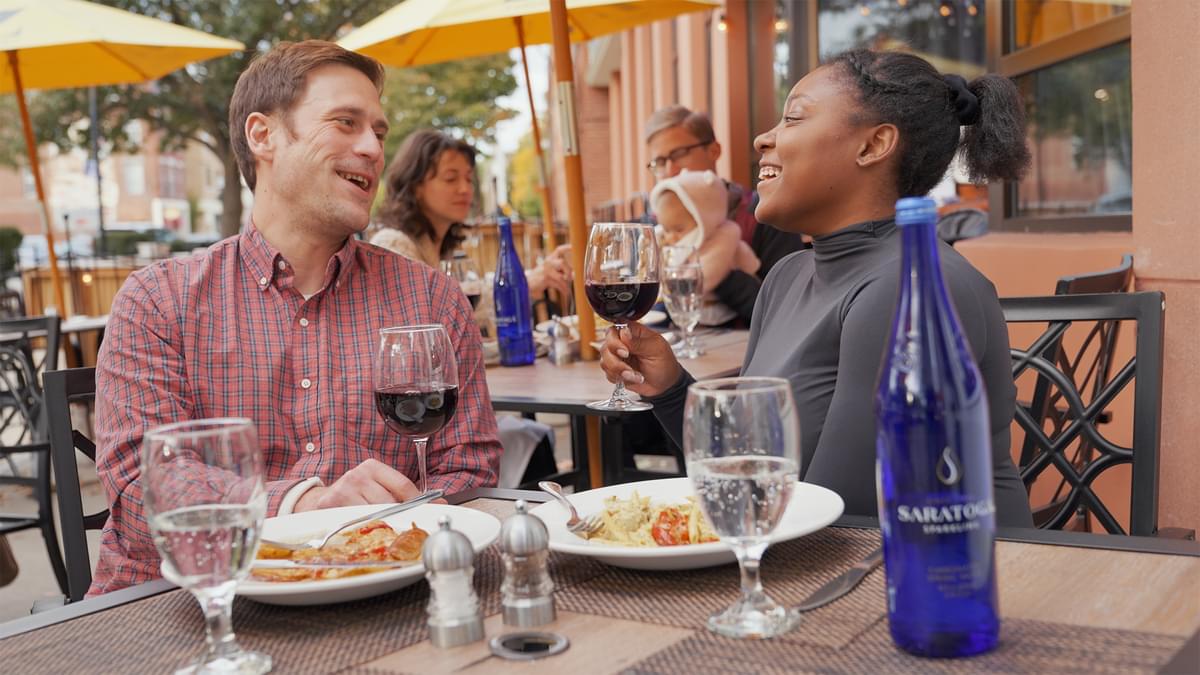 Take a culinary tour of the Mediterranean from the comfort of your table at Luca's Mediterranean Cafe. Discover dishes and seasonings from southern Europe and northern Africa right on the recognizable Central Square. When the weather's warm, soak in the atmosphere with an unhurried meal at one of the restaurant's beautiful patio tables.
Satisfy your craving for authentic and flavorful Thai food at Thai Garden with traditional dishes, such as spring rolls, dumplings, curries, and Pad Thai.
Or treat yourself to classic, Italian dining at Granita Enoteca, known for their handcrafted pasta dishes and award-winning wine list.
Yahso Jamaican Grille brings fast casual island food cooked from the heart to Main Street. And with locations throughout New England, the independently owned The Works Cafe is known for freshly made bagels, sandwiches, and healthy grain bowls. At another fast casual sandwich shop in town, Fritz's notable fresh Belgian fries are a must-try.
Turn onto Emerald Street for more inviting options.In the tradition of European baking, Fire Dog Breads provides rustic artisan loaves and fluffy French pastries, plus amazing lunches. Order ahead the afternoon before or be first in line because their rotating menu sells out fast!
Pull up a table at Brewbakers Cafe, and relax with a cup of their own brand of organic, fair-trade, small-batch roasted coffee, as well as scratch bakery, breakfast, lunch, snacks and small plates.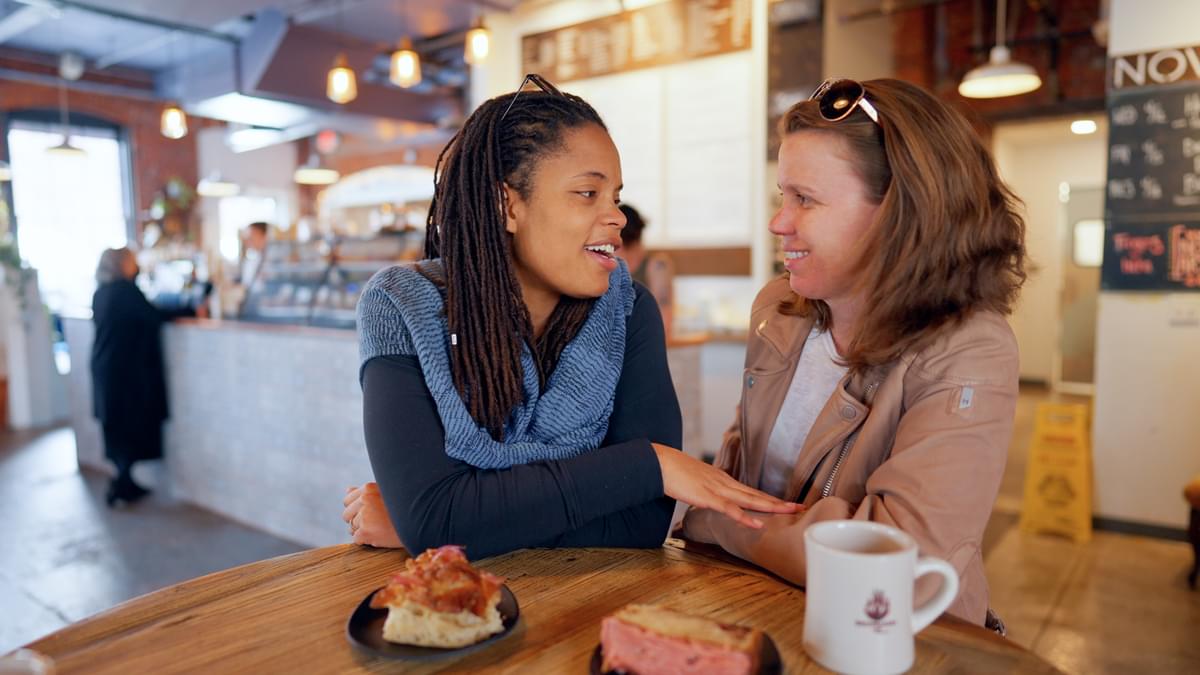 And with just a short drive over to the Best Western Plus, you'll find family-owned Tempestas Restaurant with a menu full of classic American food and a long list of daily specials.
Southwest for Whatever You're Craving
Just outside Keene, the town of Swanzey is home to another popular, local dining locale: Papagallos, known for its grotto-style bar and brick oven pizzas. Lee and Mt. Fuji in Marlborough is the place to get your fix if you're in the mood for Asian cuisine, including sushi. And the unique, Smoking Trout on Marlborough's Main Street is always hopping, with a Brussels Sprouts app to die for and New Hampshire Maple Hot Chicken and Waffles. Need we say more?
The western end of the Monadnock Region is dappled with cozy, casual dining restaurants. The Tavern at Arlington Inn in Winchester has created quite a name for itself with hearty, rustic plates and a well-appointed patio. And The Outlaw Kitchen, an extension of The Outlaw Brewery, has become a fast casual destination with craveable snacks and smash burgers served from food truck style. Come for a locally crafted beer and live music; stay for the tasty bites!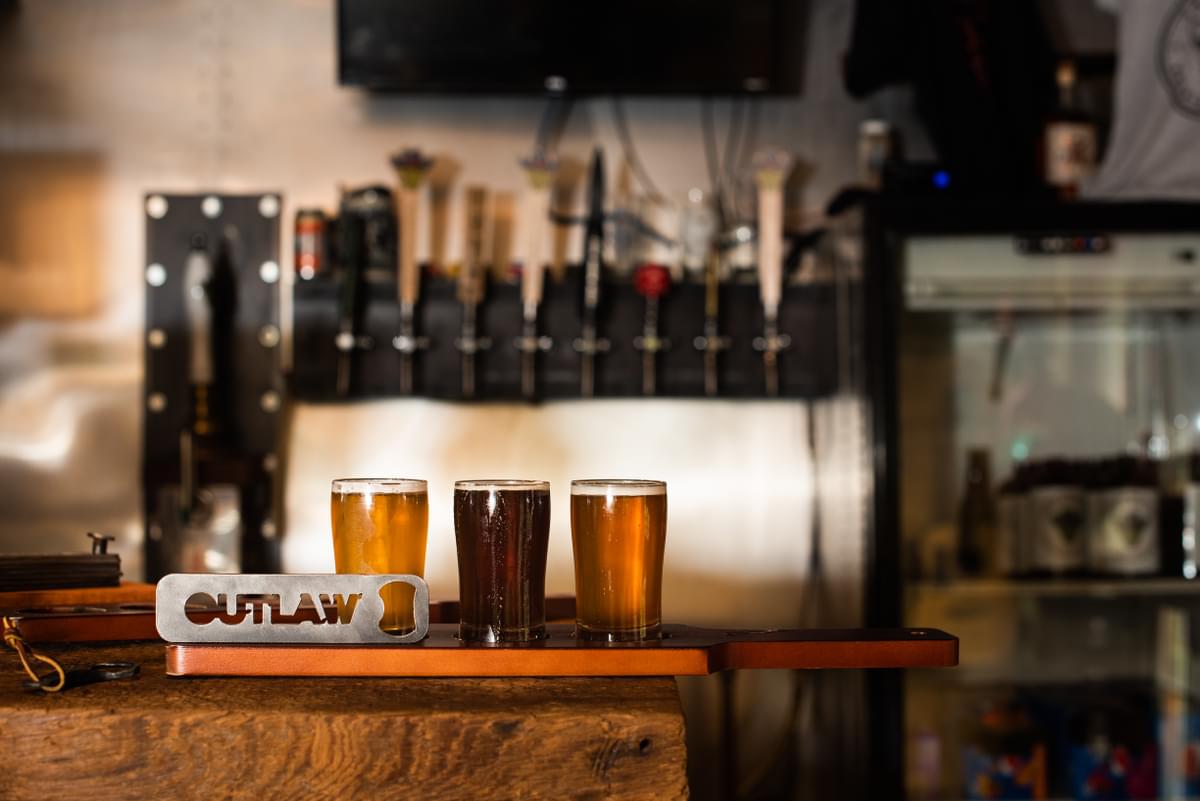 Peterborough and Beyond
If you're into ultra-healthy options served up with speed, stop into Peterborough's Vital Provisions. Everything they make is gluten and dairy free done right, so you would never know if they didn't tell you. From signature smoothies to fresh takes on salad, they are carving a new culinary path in the region.
Go for a classic New England experience at the iconic Peterborough Diner, where the old railroad used to pull in, or catch live music with your meal at Harlow's Pub, both close to Depot Square. Another favorite, which is known for its gourmet grab-and-go offerings is Twelve Pines, nestled in the shopping and dining hub, Depot Square.
If you have a leisurely day planned, enjoy a fine local dining experience across the square at Waterhouse, where you can choose from their modern dining room, a garden setting by the river, or even a heated igloo in the winter.
Also located downtown, you'll come across a traditional Irish pub with a modern twist at Cooper's Hill Public House. Taste their curated whiskey collection, along with comfort food and classic pub fare.
For another spirited dining experience in town, visit the Pearl Restaurant & Oyster Bar, where you can enjoy southeast Asian inspired food made with seasonal ingredients.
Next door, you'll also find Bantam Grill, the perfect place to savor American fare and modern twists on Italian cuisine in a casual but upscale environment.
Drive beyond town just a bit and nestled at the base of Crotched Mountain in Bennington is Alberto's Italian Restaurant. Their family has served up casual Italian American meals for generations. Next door, in Antrim, be sure to check out Flag Leaf Bakery, which has earned lines out the door for absurdly good artisanal breads, pies, and cruffins.
Follow the Flavor Along Our Southern Border
Named for their golden retriever, Emma's 321 Pub and Kitchen offers casual dining in a warm and welcoming small-town atmosphere. A cozy woodstove in the corner, waterfall out the back, and stained glass panels make this historic site the perfect place to gather. Also in Rindge, The Grove Restaurant at the Woodbound has it all, with a chic pub, upscale dining, and outstanding service.
In summer, don't miss out on the famous Kimball Farm's Grill and Seafood Shack—but make sure you save room for ice cream at the end (and order a kiddie size if you want to have any hope of finishing!).
Nearby, in Temple, The Birchwood Inn, Restaurant & Tavern gives old-world flavor to the region's culinary lineup. Inside, take in the bar crafted with live-edge wood from a cherry tree, timeless art from one of the area's famous itinerant muralists, and of course, excellent dishes boasting lots of local elements.
The Copper Kettle in Wilton also offers a wonderfully curated menu; casually dine inside or out on the deck with a view of the river. Stay awhile and make your meal a memorable one.
These are just a preview of the awesome eateries in Southwestern New Hampshire. Find more local gems when you visit and be sure to bring your appetite!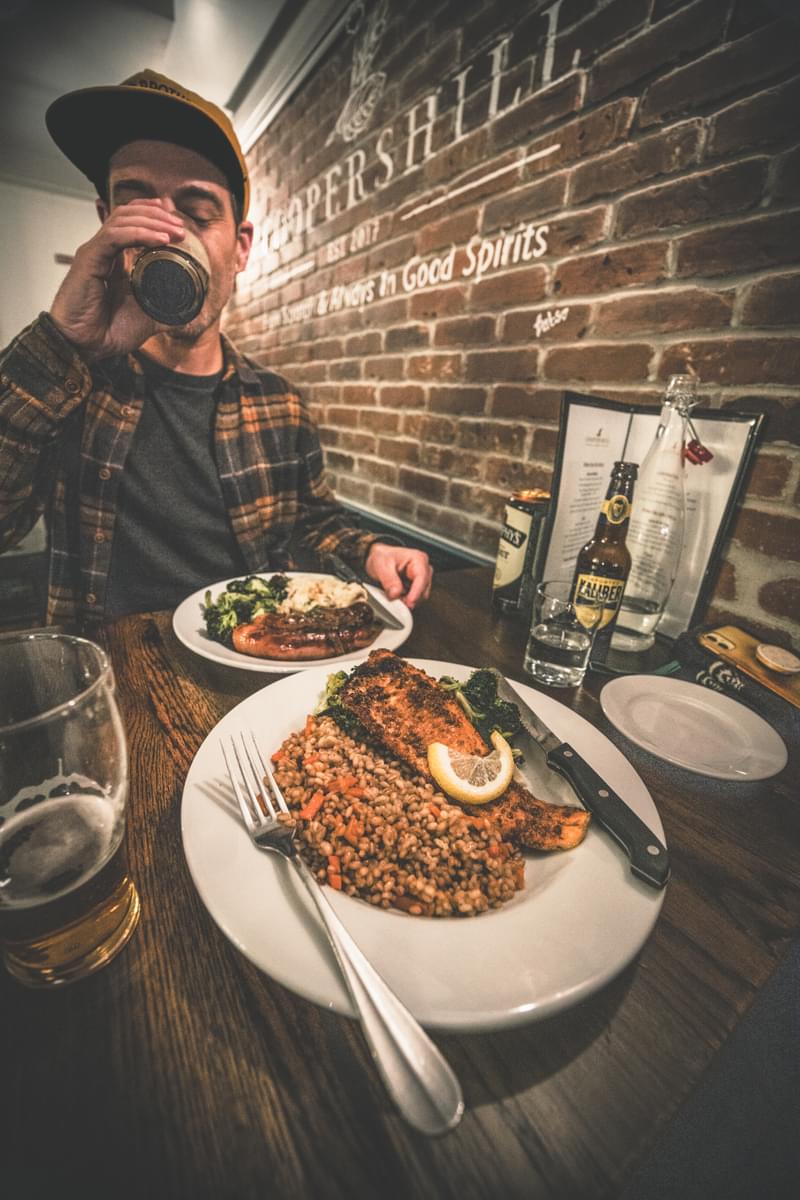 This post was written by the fabulous team at Owl & Pen.