The Monadnock Region offers several opportunities for snowshoeing and cross country skiing, and if you need to rent equipment, be sure to check out EMS in Peterborough both skis and snowshoes as well as Stonewall Farm in Keene which has snowshoes for rent and trails right out the door.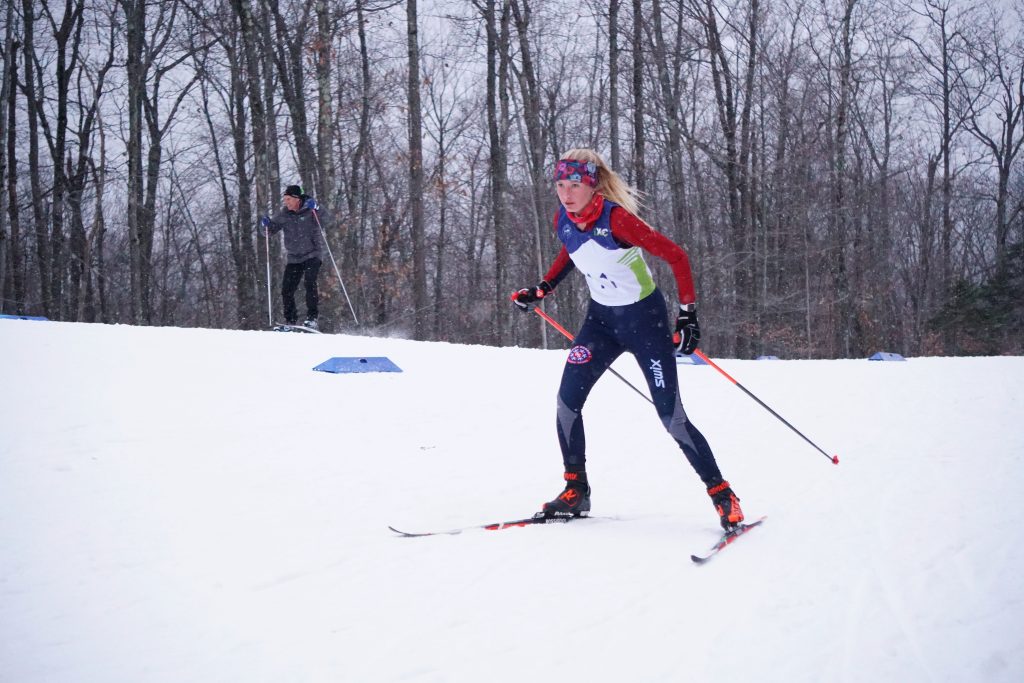 The Dublin Nordic School has a snow making loop so it offers reliably good conditions for cross country skiing. It's used by local schools so only open to public during certain hours (usually available for some hours Saturday and Sunday). It's a great spot for skiers of all levels and is free but donations are encouraged (see website for Venmo options).
When there's enough snow a network of trails along the cart paths of the golf course are groomed and open to the general public. The Dublin Road Tap Room has a great food and drinks for Apres Ski! Good for skiiers of all levels.
This trail system is not groomed during the winter so you'll want to go during the right conditions. It's also important to note that this does cross several roads, some of them with high traffic. This is better suited to experienced cross-country skiers (and all levels for snowshoeing).
Looking for a cozy getaway that also has access to a robust trail system? In the winter, cross-country skiing is available and the trails are maintained with snowmobiles. There's also ice skating, sledding, snow shoeing right on property. There's also a great family restaurant on site to help you warm up after your outdoor adventure.
With trails that are windy, long, and not groomed this is a better trail system for intermediate snowshoers (and trail followers). When your hike is complete, head to the Hancock Market for a refreshing treat.
This offers an easy yet beautiful snowshoeing experience with just 1 mile to the pond. It's easy with minimal incline. Great for young ones just learning to snowshoe and for their grownups who may end up carrying them part of the way.
If you consider yourself an advanced cross-country skier and/or snowshoer, you're in luck. The Monadnock State Park trails are perfect for those who know how to navigate difficult terrain and seemingly endless inclines. Be sure to have a drink at one of our local breweries afterward – you've earned it!