This wonderful post was written for us by Kim Varney Chandler, author of Covered Bridges of New Hampshire.
Ashuelot Bridge
Gunn Mountain Road, Winchester: Built 1864
The Ashuelot Bridge reopened in 1999 after a $667,000 rehabilitation. During construction, two large granite capstones were uncovered buried in the fill. These granite blocks were reinstalled in their original location in front of new back walls made of stone and mortar. These granite capstones are visible at each approach to the bridge.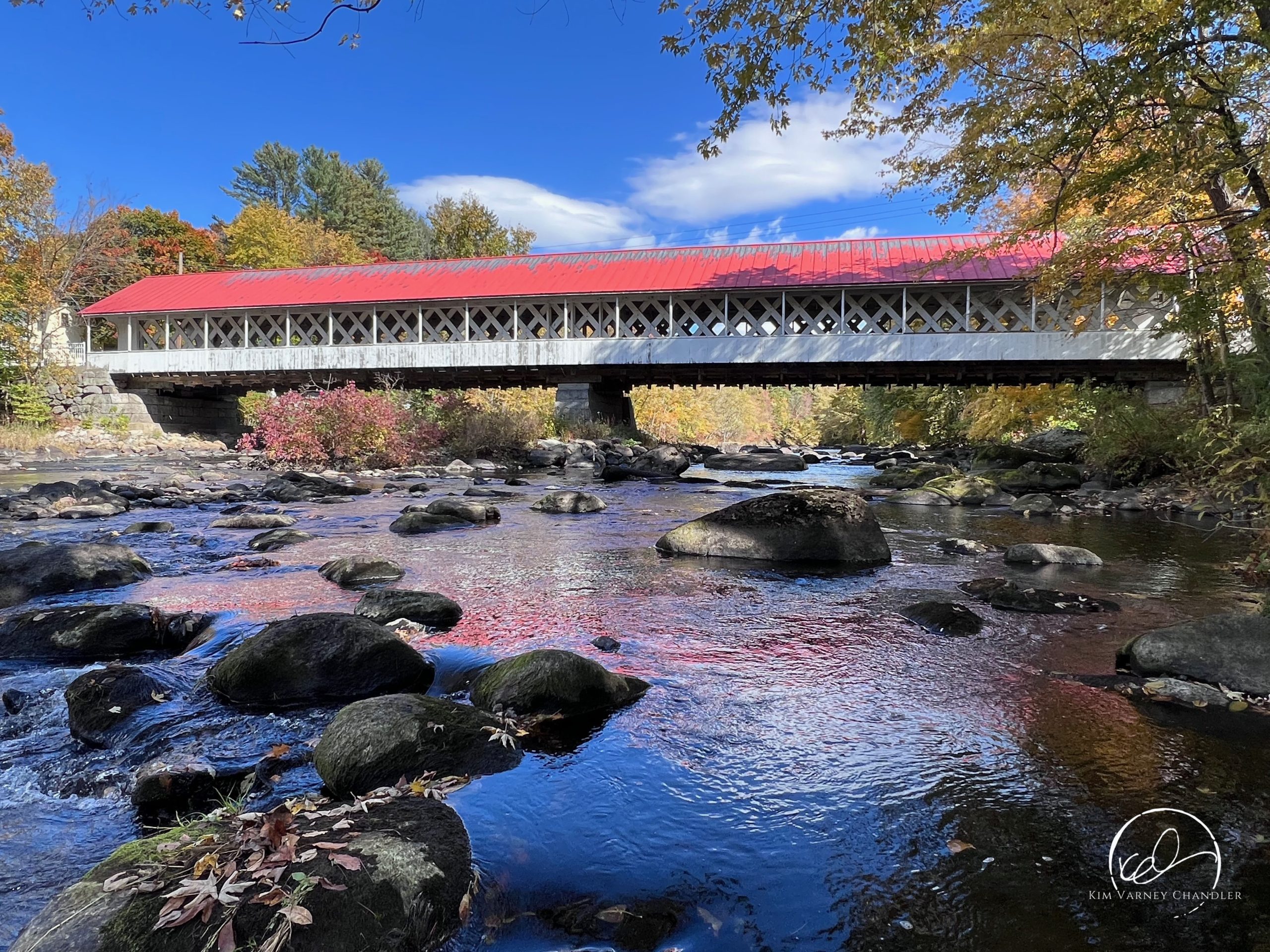 Coombs Bridge
Coombs Bridge Road, Winchester: Built 1843
The Coombs Bridge was constructed near the homestead of farmer Anthony Coombs, Jr. and has long been maintained by the town of Winchester. The bridge had major repairs in 1971 and 1997.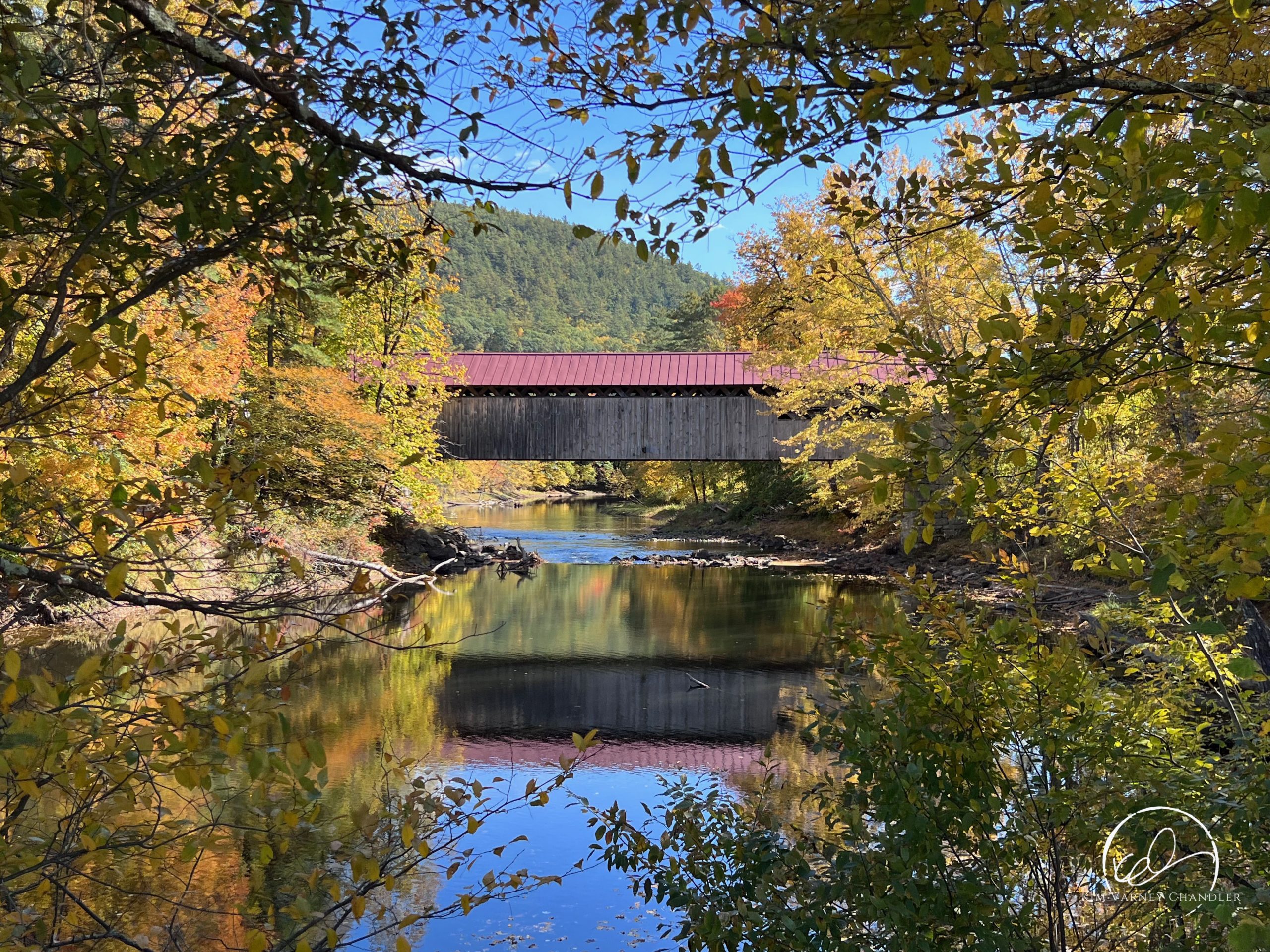 Slate Bridge
Westport Village Road, Swanzey: Built 2001
The 1862 Slate Bridge was destroyed by arson in 1993. Through fundraising efforts from the Slate Covered Bridge Committee, a new $950,000 covered bridge was designed by Hoyle Tanner and built by Wright Construction, Inc. in 2001.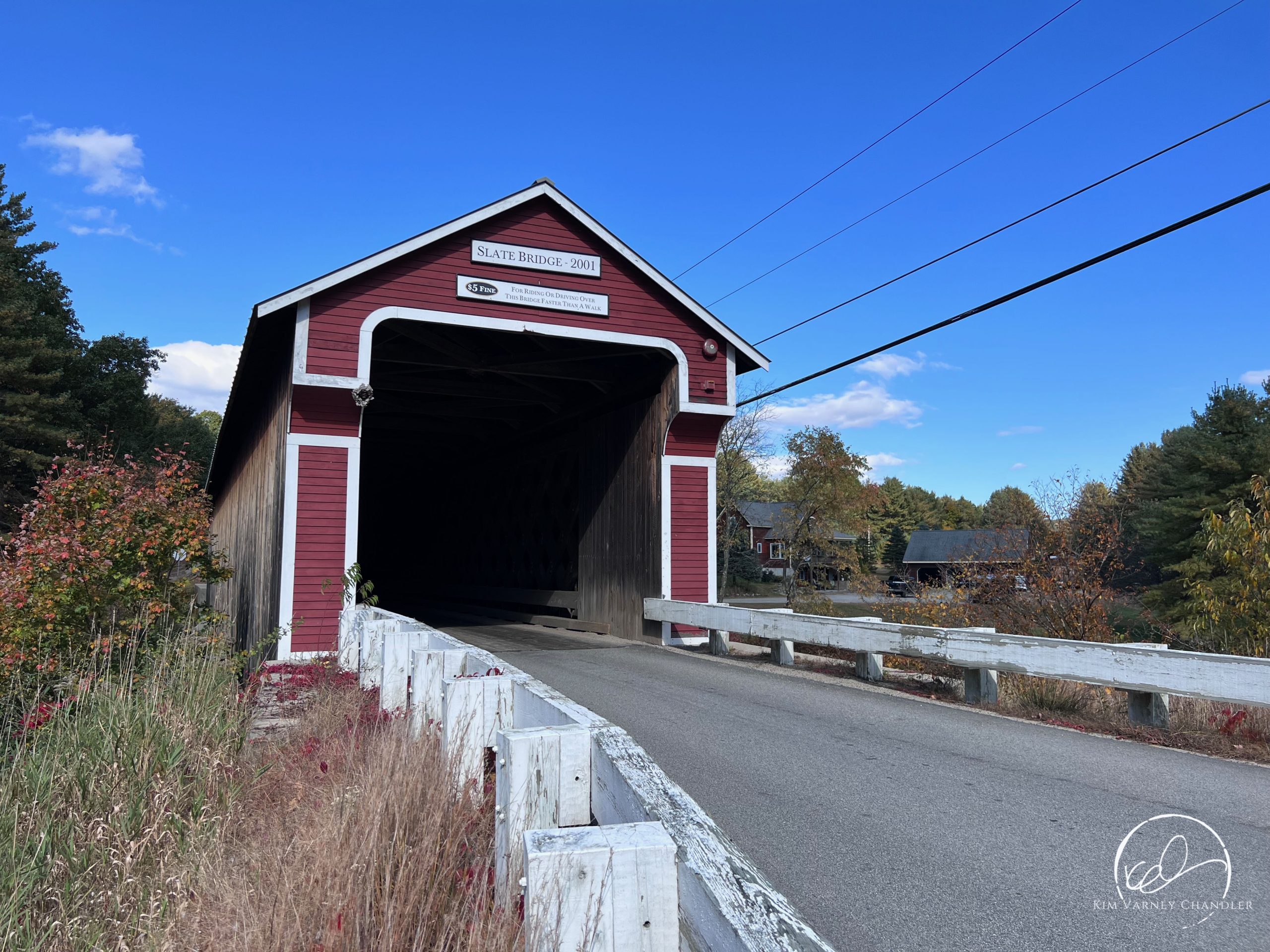 Thompson/West Swanzey Bridge
Main Street, West Swanzey: Built 1832
Some notoriety came to the Thompson Bridge in 1930. Henry Ford, founder of the Ford Motor Company, attempted to purchase the bridge and relocate it to his Greenfield Village Museum in Dearborn, Michigan. However, the town selectmen refused to sell the landmark. Ford later purchased Pennsylvania's Ackley Covered Bridge instead.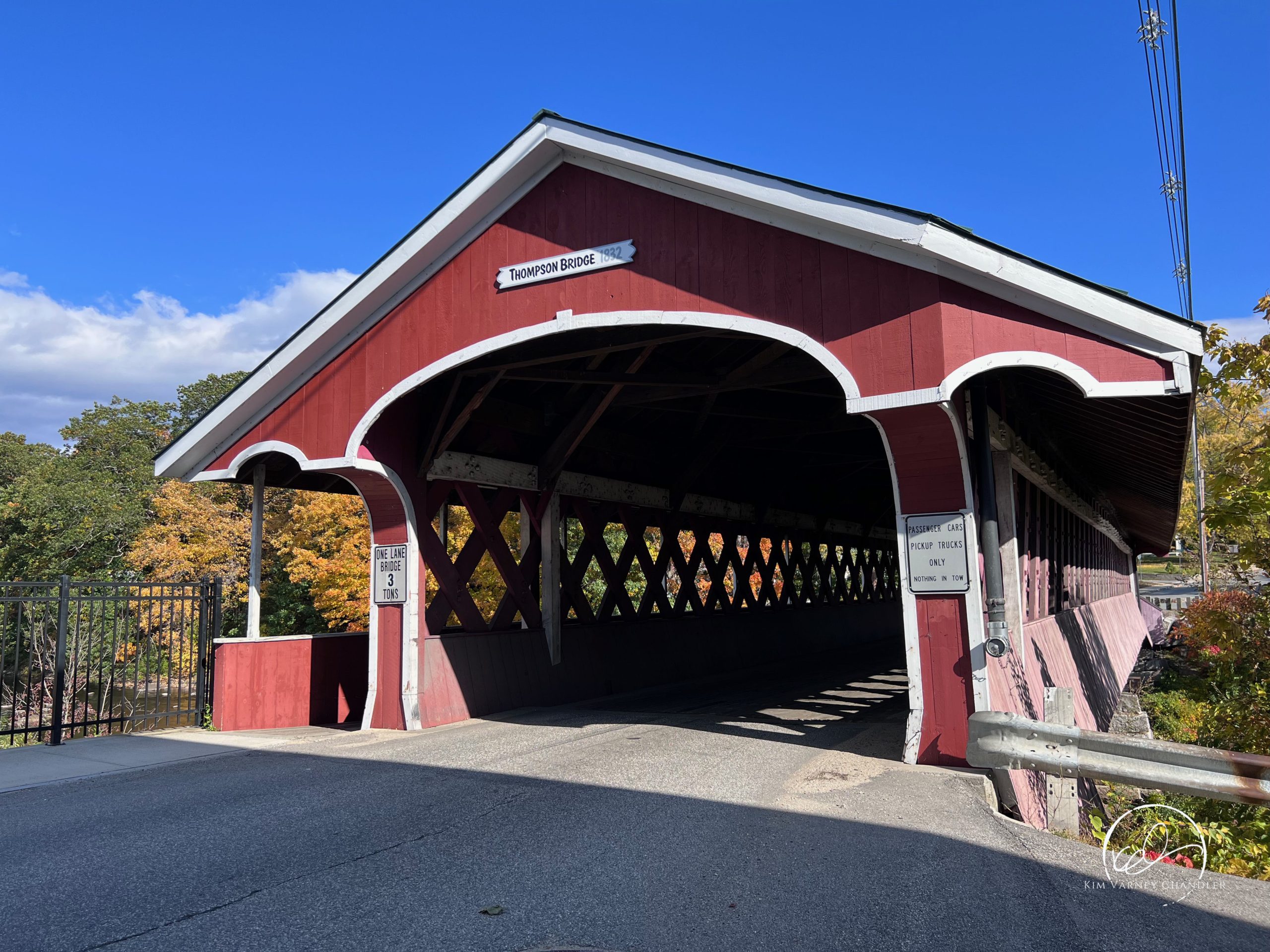 Sawyer's Crossing/Cresson Bridge
Sawyer's Crossing Road, Swanzey: Built 1859
In 1953, the Cresson Bridge was featured on the nationally televised Arthur Godfrey Show. The town of Swanzey ordered an honorary deed to the bridge be given to Godfrey and went so far as to temporarily rename the bridge "The Arthur Godfrey Kissing Bridge." Governor Hugh Gregg flew to New York City to present the deed to Godfrey on his television program.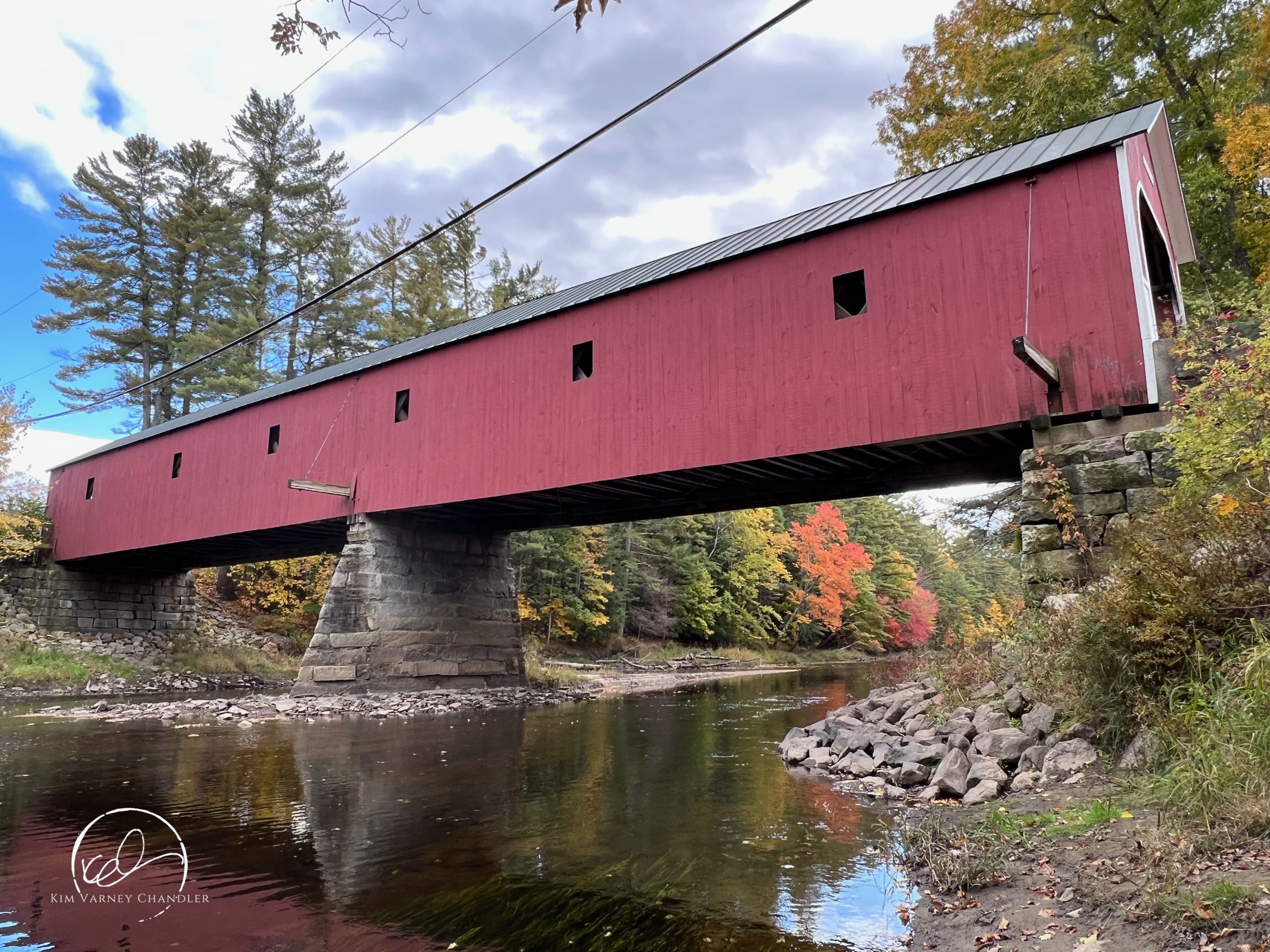 Carlton Bridge
Carlton Road, Swanzey: Built 1869
At sixty-seven-feet long, the Carlton Bridge is one of the smallest covered bridges in the Monadnock region and the only surviving example of the Queenpost truss design in the area.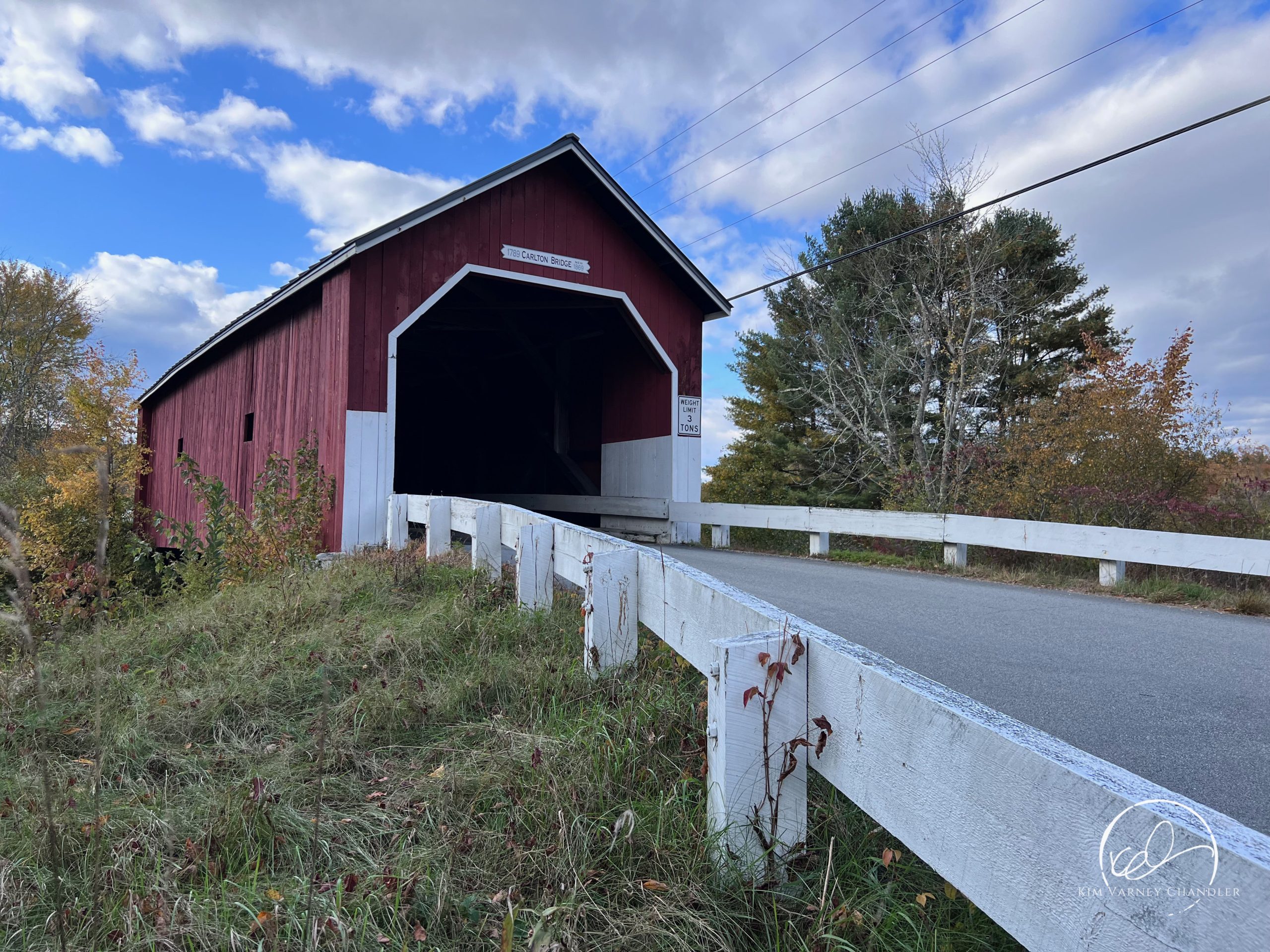 Hancock-Greenfield/County Bridge
Forest Road, Hancock/Greenfield: Built 1937
The Hancock/Greenfield Bridge replaces an 1852 structure that was destroyed by the Great Flood of 1936. It was built by the Hagan-Thibodeau Construction Company of Wolfeboro rebuilt the bridge as designed by Henry B. Pratt (1910–2001) of Antrim for $50,000.
For more information and ways to purchase Covered Bridges of New Hampshire, go to https://coveredbridgesnh.com.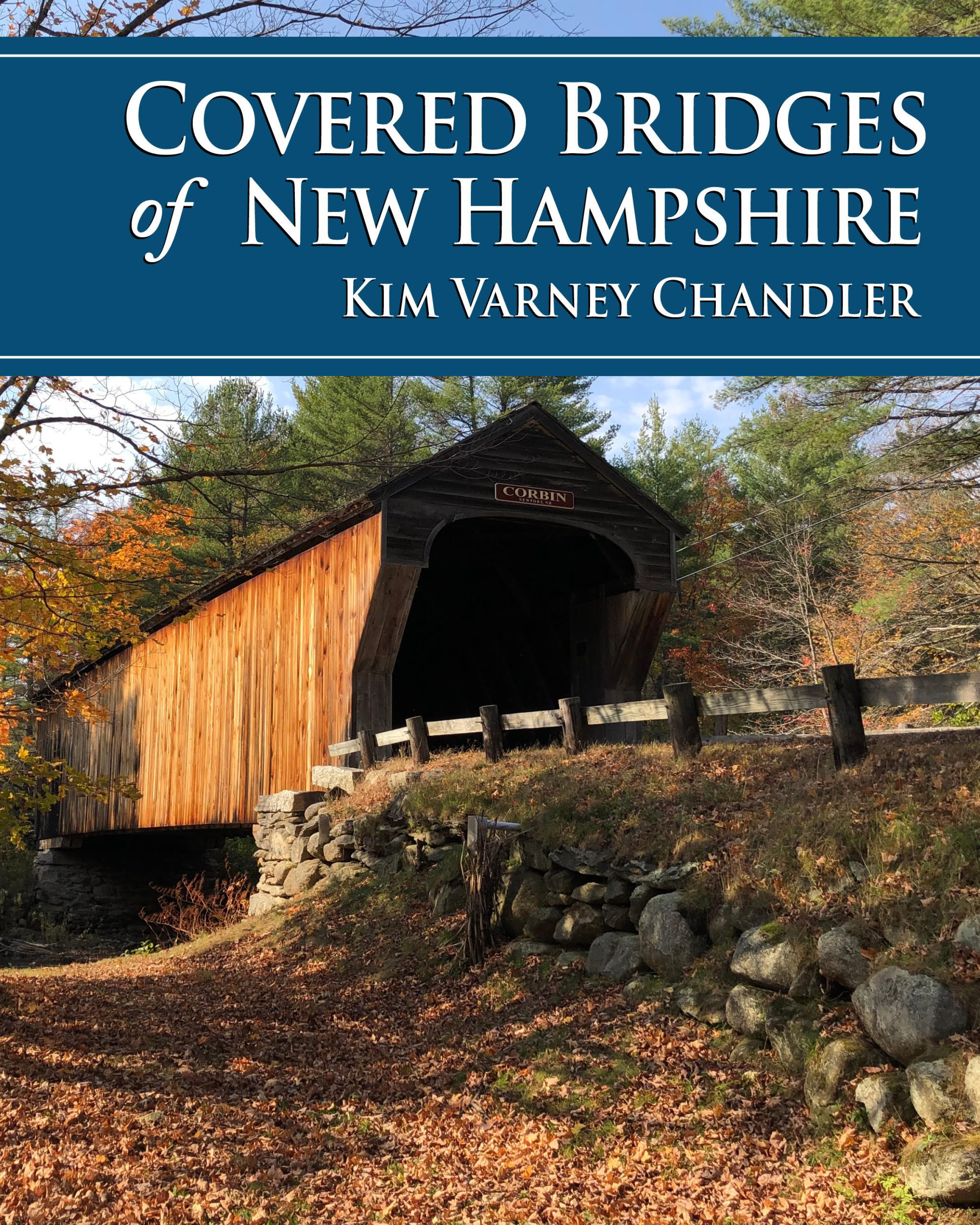 Author Bio
Kim Varney Chandler is a researcher, amateur genealogist, photographer, bird watcher, and dog lover. She is a two-time graduate of the University of New Hampshire ('91, '96G), where her love of history began in Professor Charles Clark's classroom in Horton Hall. She has been researching ever since. Kim has spent a good amount of time in libraries and historical societies, tracing genealogy, reviewing property deeds, and reading history books.
When not immersed in the past, Kim works as a high school counselor and commits an inordinate amount of time to volunteer work for a variety of organizations. She is a lifelong resident of New Hampshire except for two stints living south of the Mason-Dixon.
She lives in Hancock with her husband Marshell and Pemi the hiking therapy dog.
Kim has received extensive press coverage for Covered Bridges of New Hampshire, including New Hampshire Legends and Lore Podcast, and was featured on WMUR-TV's New Hampshire Chronicle. Kim is available for speaking engagements or presentations on Covered Bridges of New Hampshire. Programs can be tailored for a specific bridge (or bridges) as requested. Virtual programs are also available via Zoom.