The Monadnock Region is home to some of the best New Hampshire breweries, and is it any wonder with the area's proclivity for individuality, artistry, and all things local? Each of these breweries has its own charm and style, but they all share a passion for brewing innovative beer with local ingredients and creating a memorable experience for patrons. So pull up a stool and let's check out 10 breweries you should visit in the Monadnock Region.
Modestman Brewing: Keene, NH
This great, modern brewhouse is situated in the heart of Keene. Sample Hard Rass raspberry imperial sour or one of their New England IPAs in the spacious tasting room or take in the downtown scene from their patio/biergarten with delicious bites from the onsite food truck.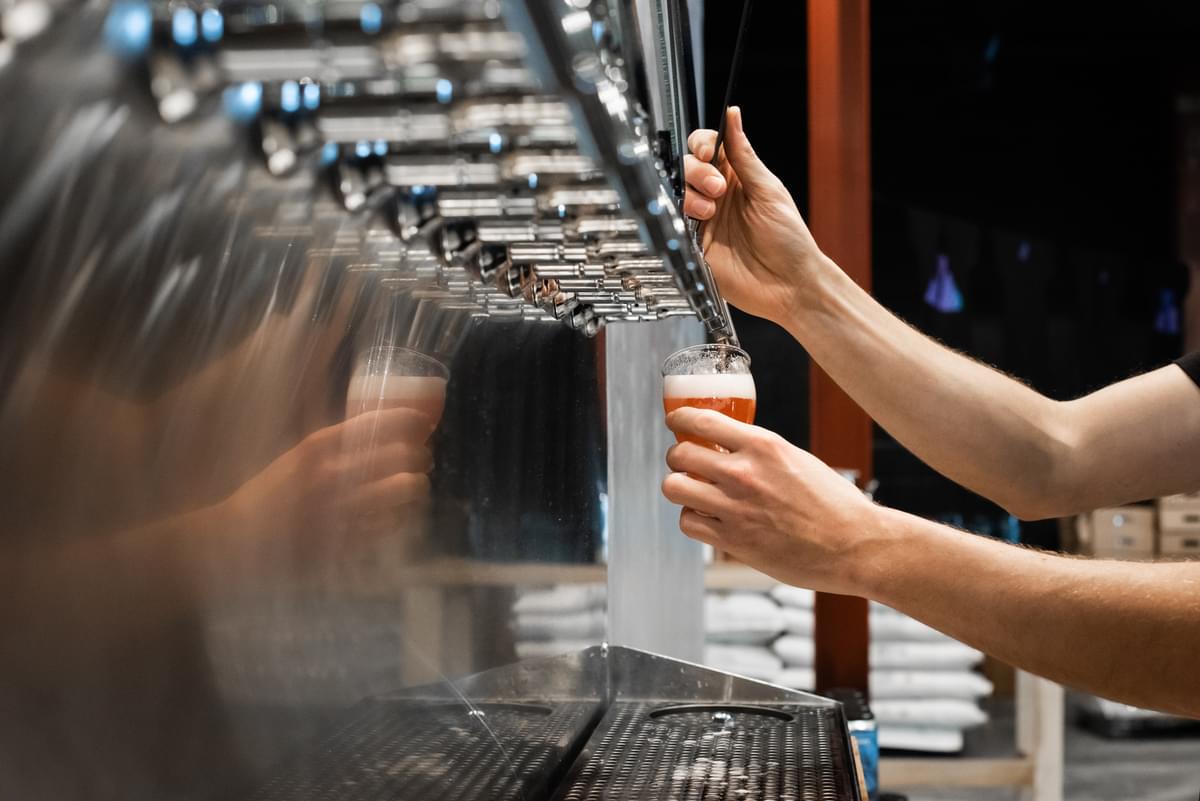 Elm City Brewing Company: Keene, NH
Keene is also home to the Monadnock Region's OG brewery. In 1995, Elm City Brewing was the first to bring the art of beer-making back to the region since Prohibition. Try one of their enduring classics like Peachy Keene or their flagship Keen Kolsch, or go for a new selection off their ever-changing menu. Order apps or a meal from their full kitchen to enjoy in the dining room, beer hall, or on the patio.
Branch & Blade Brewing: Keene, NH
Find this great brewery still in Keene but away from the bustle of downtown. It offers plenty of covered tables in their large, outdoor space where you can sip your Born Sinner IPA. Catch up with friends or catch a live band on the weekend. They also host an annual craft beer festival showcasing local and regional New Hampshire breweries.
Frogg Brewing: Swanzey, NH
Enjoy a pint of craft beer at this lively locale in Swanzey. They have live music, outdoor bingo, and an annual car show to get you hopping. Plus, they offer food options like pizza, nachos, and pierogies from their own food truck. The best part is, they support various charities and local makers with their events and donations.
West LA Brewing: Swanzey, NH
Don't miss this small-batch, Swanzey-based brewery with a creative flair and a connection to its community. (Fun fact: Swanzey was originally named Lower Ashuelot, after the Ashuelot River that flows through the town. Hence the "West LA" throwback in the name.) The brewery features murals and artwork by local artists, both on the walls and on the labels of their unique brews. Relax in their cozy taproom or enjoy the fresh air of their patio. Keep an eye out for events like live music, trivia, and visiting food trucks.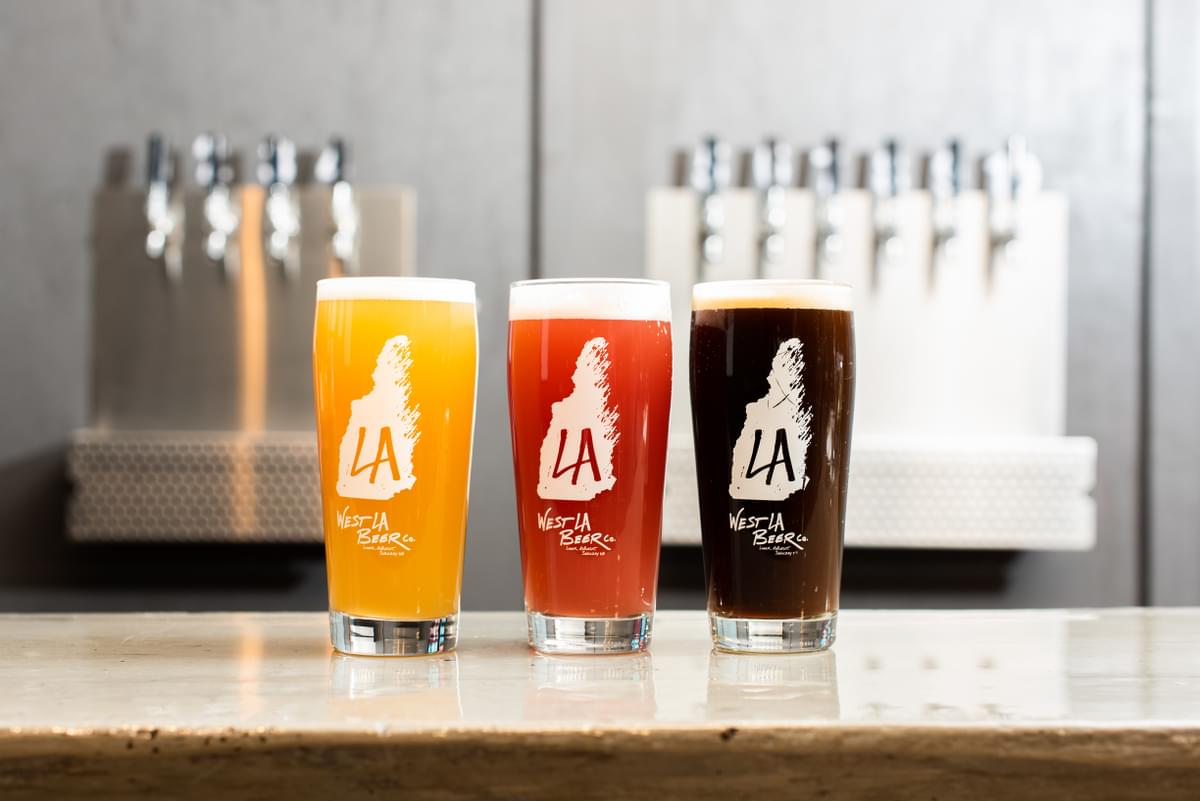 Named for its existing original architecture, this brewery's casual yet historic atmosphere is the perfect fit for the town of Peterborough. Sample their craft beers in their welcoming taproom or on their intimate patio overlooking the Contoocook River. They even have food trucks on the regular.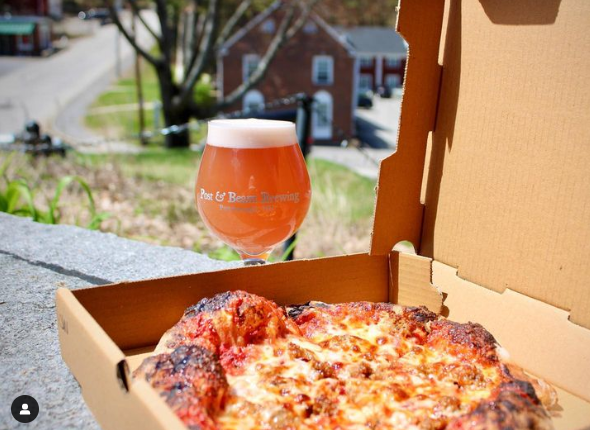 Outlaw Brewing Company Winchester, NH
This place has grown from a small cabin in the woods of Winchester to a remote beer lovers' destination. They offer ample outdoor seating, inside seating at the taproom, and events like live music, trivia, and tie dyeing. Popular beers like Cranky Yankee IPA and Yes Please Peanut Butter White Stout are reflected on their Outlaw Kitchen food truck menu with the Cranky- and PB&J Burgers.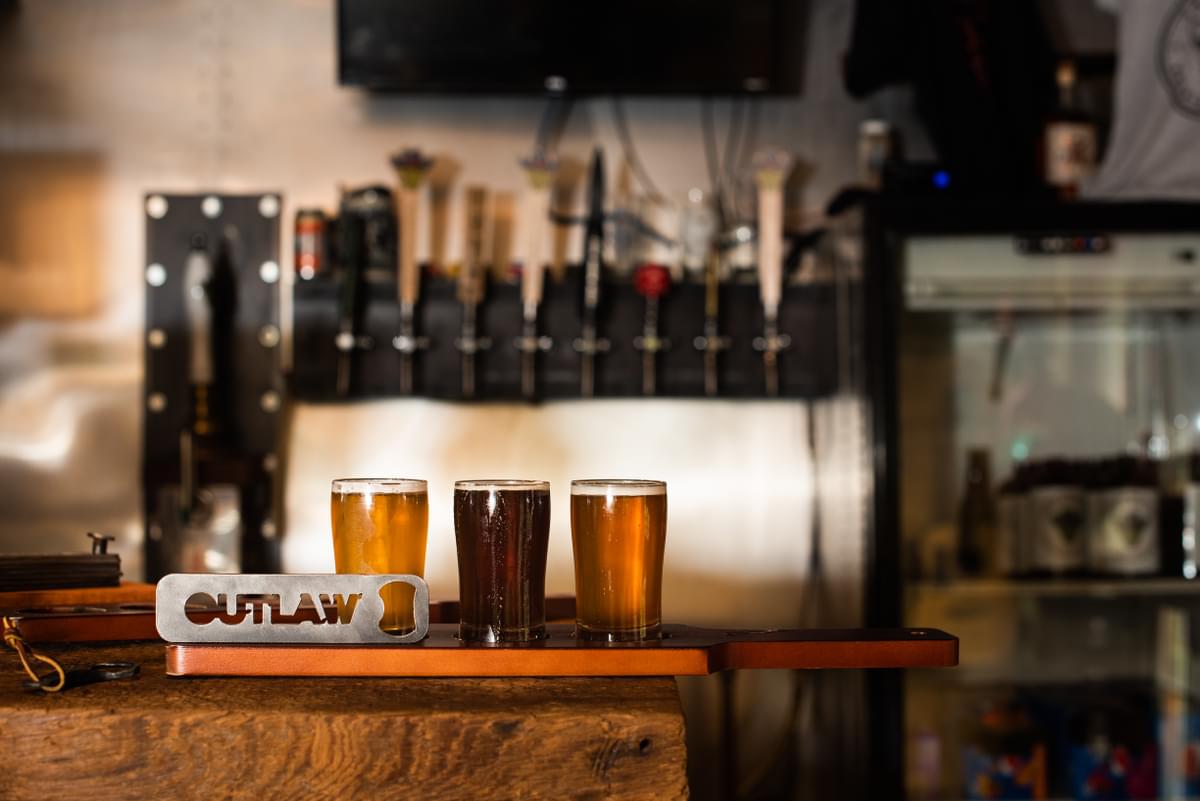 Granite Roots Brewing: Troy, NH
In addition to multiple fire pits and shaded tables, the expansive beer garden at this brewery in Troy includes a heated greenhouse, private cabanas, and, in the winter, beer domes. Nosh a wood-fired pizza or order from a visiting food truck while you take in the live music or paint along with a Beer and Brushes event.
Hornburg Brewing Company: Hancock, NH
Head east to Hancock if you want to check out this unique homage to ancient Nordic culture and as the name implies, Lord Of The Rings. Order a pint of Norse-inspired beer while you take sanctuary in the longhouse building outfitted with a Hobbit door.
Brewers of Nye Hill Farm: Roxbury, NH
You'll definitely be smitten with this small but mighty craft brewery in the hills of Roxbury, so don't overlook it as an important member of the Monadnock brewing scene. Located on a certified organic farm and animal sanctuary, Nye Hill crafts seasonal, small-batch beers in the tradition of early American farmers. Check their site for a list of local restaurants and retailers that carry their products.
Want to get a taste of the region's brew scene all in one place? Book your next stay for the next Wyman Tavern Brew Fest, which takes place every year at the start of August at the historic Wyman Tavern on Main Street in Keene. As the signature fundraising event for the Historical Society of Cheshire County, this festival has become a highlight of the summer season.
New Hampshire breweries and distilleries from all over come to be part of the fun, serving up samples and competing for best brew titles. Come join us in celebrating creativity, community and quality craft beer in the Monadnock Region. Cheers!
This post was written by the fabulous team at Owl & Pen.