Keene, New Hampshire is a relatively small city in the southwestern corner of the state. With three colleges, a collegiate summer baseball team, and a thriving arts and music scene, Keene is filled with vibrant activity. It's also home to some great events worthy of a visit all on their own, like Radically Rural, Taste of Keene, Wizarding Week, and Keene Pride Week.
The Best Lodging in Keene: Hotels, Inns, and Airbnb's with Personality
Keene is host to a range of welcoming and comfortable places to stay, including historic inns, short-term rentals, and modern hotels.
You will find two historic inns close to downtown. Carriage Barn Inn Bed and Breakfast is located across the street from Keene State College and the recently renovated Burrell House is situated just North of Main Street.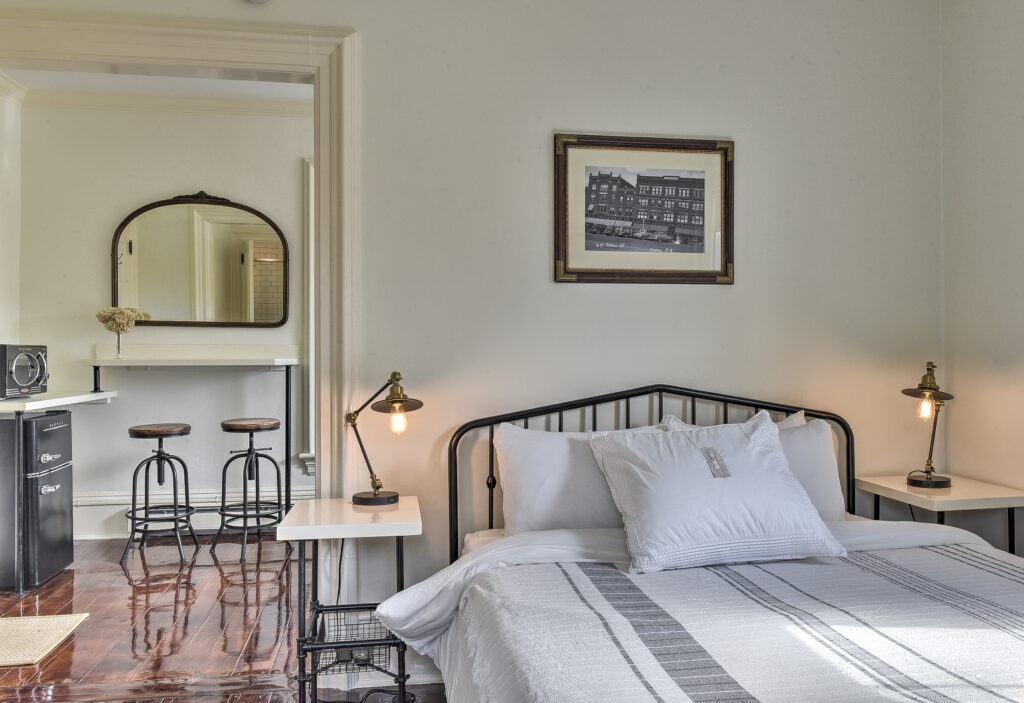 Marriott also has two properties in the heart of the small city: The Fairfield Inn & Suite on Main Street, and the LEEDS certified Courtyard around the corner on Railroad Street.
Other national hotels in Keene include The Best Western Plus, Days Inn By Wyndham, Hampton Inn and Suites, and Holiday Inn Express, all within a short driving distance of anything you want to do in the area.
If you're looking for a more home-like stay, popular short-term rental options in Keene are listed on sites like Airbnb and Vrbo; check availability, price, and reviews of properties online. An inside secret is that the Monadnock Region is home to a former HGTV producer and host.
She and her husband have created a string of incredible local Airbnb stays. For instance, there's The Book Nook: A Keene Cottage Stay, with literally thousands of books across genres lining the walls.
Their other Keene Cottage Stays include The Rocket Ship and The Art Gallery, as well as more historic-themed accommodations at the nearby Phineas Handerson House, built in 1820.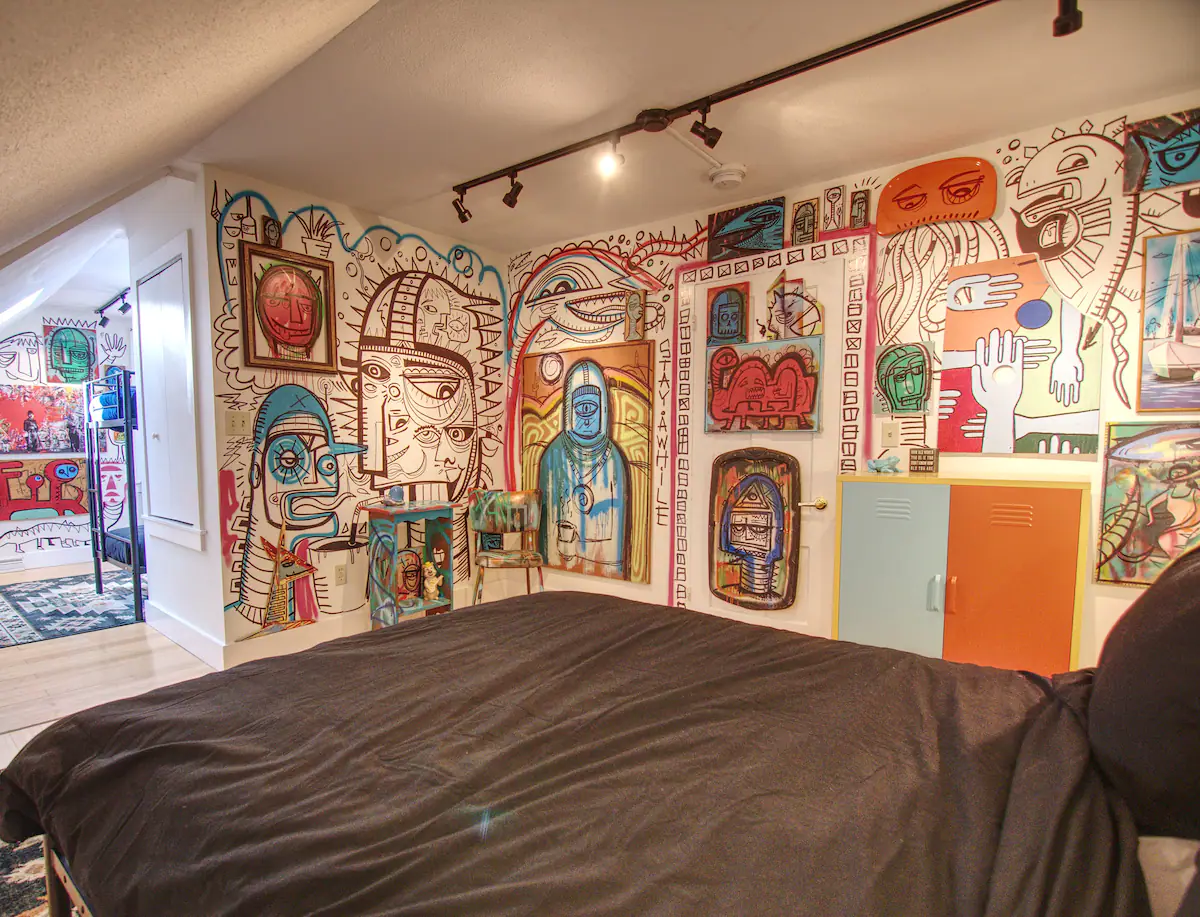 Hospitality is the family business, with their extended family operating New England Sweetwater Farm & Distillery in nearby Winchester, NH.
Looking to stick around for a while? We can understand with so much to experience! For longer stays, take a look at the Colony Mill luxury apartments with leases starting at 6 months.
Dining in Keene: Fresh and Flavorful
Long before many microbreweries began bubbling up throughout New Hampshire, Elm City Brewing Company was established in the Colony Mill building. Enjoy their pub-inspired menu in the dining area, on the patio in warm weather, or in the beer hall with a view of the brewing operation.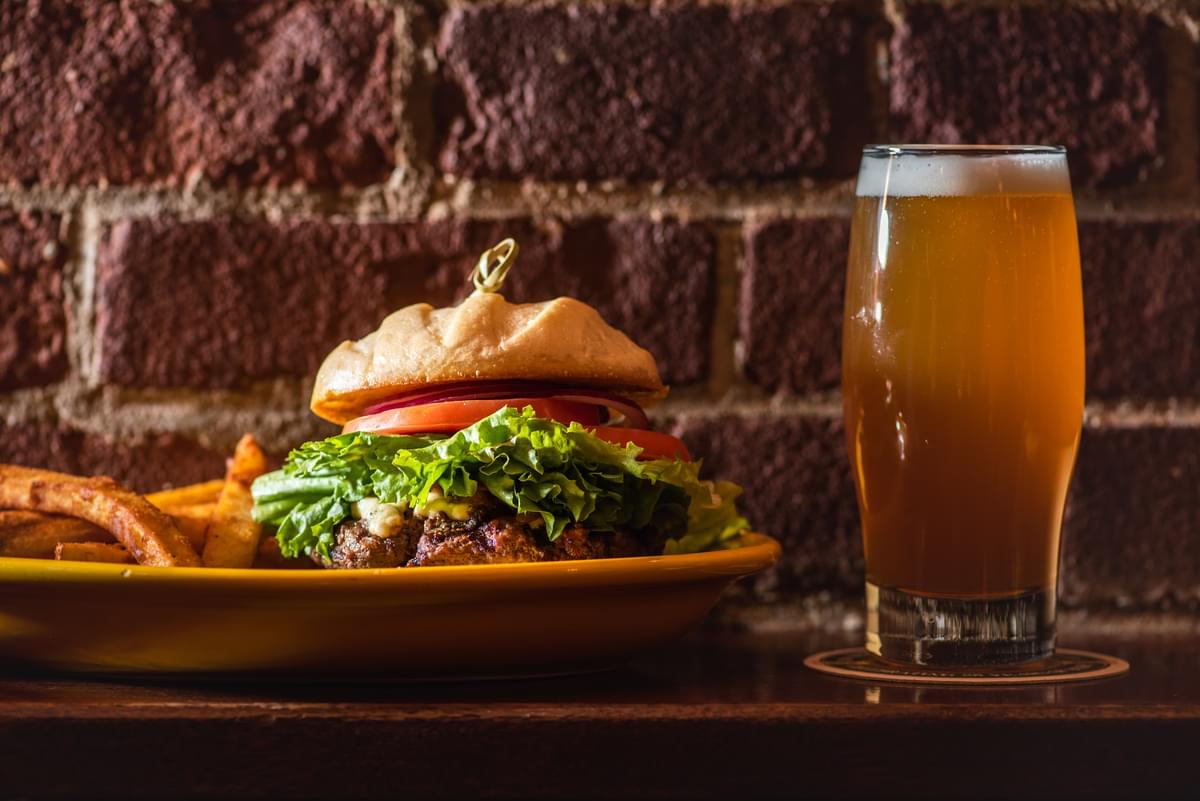 Another local favorite is Fireworks, which specializes in out-of-this-world starters and snacks, wood-fired pizza, and other flavor-packed entrees. Sit in the dining room to watch the pizzas being baked in the brick oven or dine on the four-season porch overlooking Main Street.
For the best Pad Thai in New Hampshire, visit Thai Garden, which offers fresh, traditional Thai dishes, such as curries, fried rice, and noodles. Save room for dessert with options like ginger ice cream, homemade Thai custard, and fried banana and honey.
That's just a tiny taste of the surprisingly diverse dining destinations that call Keene home. But if you're a foodie who likes to plan around the best dishes in town, check out our full blog post on dining in the Monadnock Region.
Shopping in Keene: from Groceries to Gifts
Prefer to chef up your own meals when you travel? The community-owned Monadnock Food Co-Op is like a wonderland of local flavors. In addition to grab-and-go options, a salad bar and a hot bar, the co-op also offers fresh and packaged goods, many of which are sourced right from the region. You can also grab a latte, browse handpicked health and wellness items, and explore the selection of unique gifts.
Among the many independently-owned boutiques and specialty shops that line Keene's Main Street is In The Company Of Flowers, which also sells beautiful gifts and home decor in their brick-and-mortar store. Make a point to stop into Hannah Grimes Marketplace, as well. The store and galley are dedicated entirely to featuring handmade products by local artisans.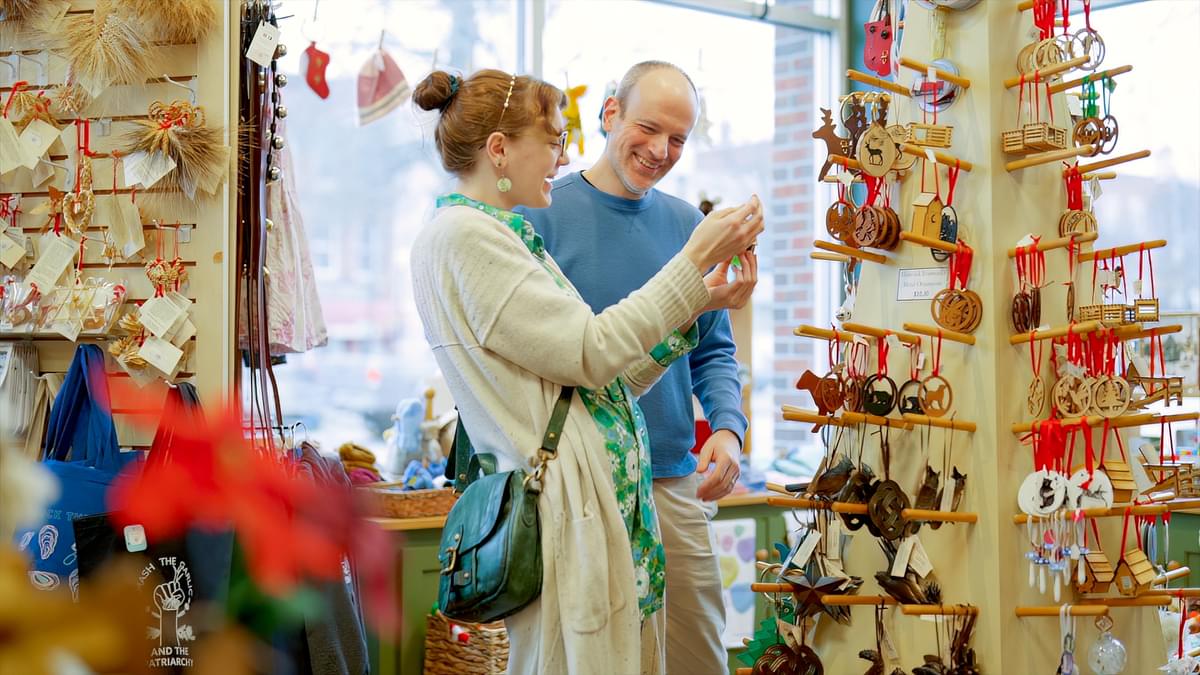 Turn onto Emerald Street to seek out more homemade finds along with antiques and other curios at Puggies. Shop for distinctive gifts, unique plants and flowers, and LPs while you wait for your liquid energy at Brewbakers Cafe, and then be sure to explore The Toadstool Bookshop's eclectic selection of reads.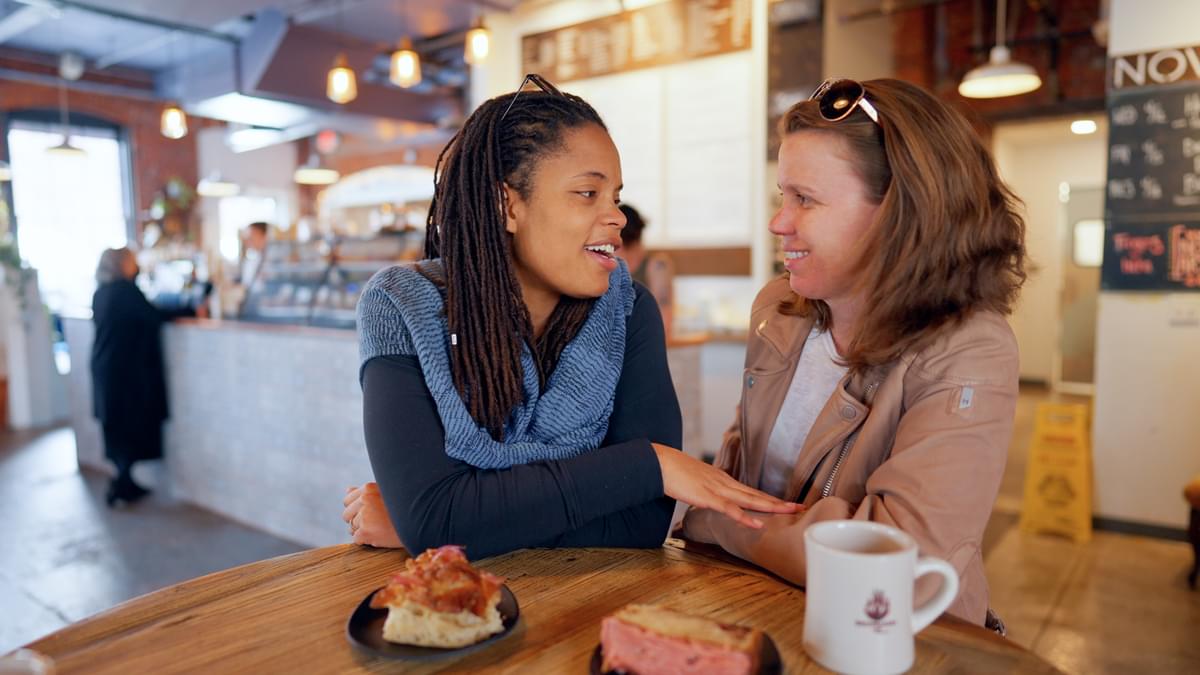 Experience the Beauty of Nature in Keene, NH: Trails, Parks, and Playgrounds
Surrounding Keene's thriving downtown are tons of great outdoor experiences. From the Ashuelot River Park to the Greater Goose Pond Forest and Drummer Hill Conservation Area, Keene has miles upon miles of trails for enthusiasts of every experience level. Take a self-guided tour through the Horatio Colony Nature Preserve, and visit the leg of The Cheshire Rail Trail that runs through Keene and beyond. (If you follow it through other towns, the trail actually spans 42 miles!)
Accessible by road, Stonewall Farm is a working educational farm. Enjoy their trail network (free to the public), pop into the farm store for handmade ice cream, visit the animals and enjoy the sweet play area on the banks of a babbling stream.
If you visit in the warmer months and want to splash around, relax and have fun at Otter Brook Lake, where you can enjoy swimming, fishing, and wake-free boating. Explore the scenic trails around the water or unwind in the picnic area and the beach.
Keene has over a dozen playgrounds and parks throughout the city, including Wheelock Park at 119 Park Ave, which has multiple playgrounds and ball fields, the Keene Bike Park, a skating rink, swimming pool, and more. Find a full map of trails, parks, and open spaces within the city here.  
Whether you're looking for a cozy place to stay, a delicious meal to savor, a fun day of shopping, or unforgettable time outdoors, come find it in Keene! And if you want to explore more than just Keene while you're here, be sure to check out our 3 day itinerary for more ideas.
This post was written by the fabulous team at Owl & Pen.